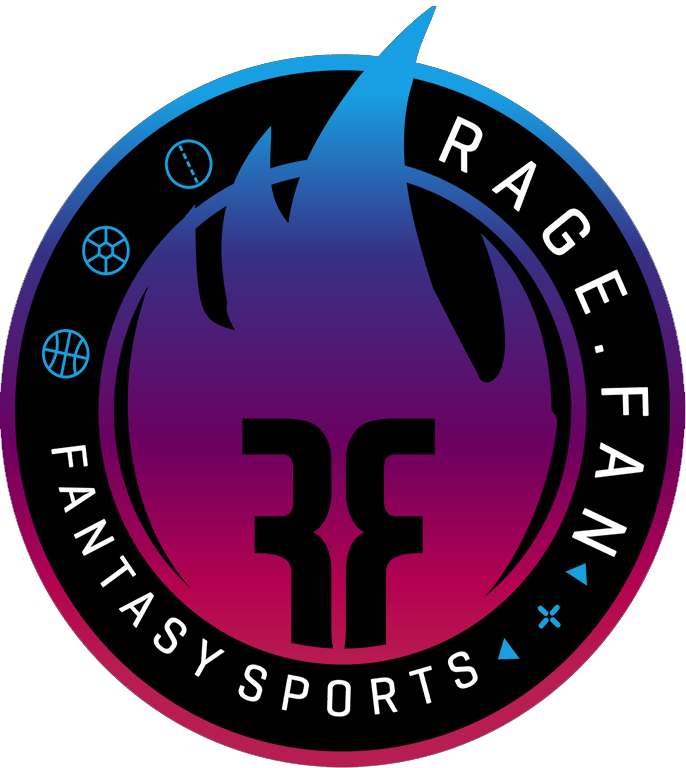 $RAGE TOKEN
$RAGE is a dual utility standard ERC-20 token used in Rage Fan platform with utilization as Governance Tokens and Game Tokens.
$RAGE Utility
$RAGE is an effective and secure cryptocurrency used for gameplay, governance, and other associated benefits. The $RAGE token can be traded with other cryptocurrencies in exchange.
$Rage enables token holders to help design the future of Rage.Fan - token holders can control resolutions involving the project, such as proposing or voting on a new feature and even improving the governance method. In most of the cases, once proposed modifications are vetted and established through on-chain governance obtained by using $Rage tokens, they are implemented automatically with the help of smart contracts. In some cases, the crew running the project is tasked with implementing the changes or bringing someone who will.
Staking
Staking: Users will be incentivized for staking their $RAGE tokens, thereby generating additional tokens. There are two ways a fan can stake their tokens:
Staking Option 1 – Long Term (minimum 90 days)
| Period (days) | 90 | 180 | 365 |
| --- | --- | --- | --- |
| Staking return %(per month) | 1% | 1.5% | 2% |
| Staking return %(per annum) | 12% | 18% | 24% |
| Minimum amount | $100 RAGE | $100 RAGE | $100 RAGE |
Staking Option 2 – Entry Fee Discounts (minimum 7 days)
The user can stake a minimum of $100 RAGE to obtain a 7% discount on the entry fee. For e.g., if the entry fee is $50 RAGE, the use can stake $100 RAGE to get a $3.5 RAGE discount. This discount can be obtained unlimited times as long as the stake contract is live. Once the stake contract expires, the user will start paying full price to enter contests.
Governance
Governance: Participate and actively contribute in decision making through community votes.
The owners of $Rage will have voting rights equivalent to the ratio of $rage owned by the users in their wallet to the total supply of tokens in the chain.
e.g., A user A has 50 $Rage and if the total supply is 1000 tokens the user A has voting rights for 50/1000 = 5%.
Game Mining
Game Mining: The more you play the more you earn. Simple!
The users in Rage Fan will get additional benefit of playing more games on the platform as reward for their loyalty. The users will be rewarded with additional tokens based on their participation fees paid during the month. The is exclusive of the staking wallet tokens used.
| Value paid as game fee (between 3rd of a month to 2nd of next month) | Reward Percentage |
| --- | --- |
| 1001-Upto 5000 $RAGE | 10% |
| 5001-Upto 10000 $RAGE | 15% |
| Above 10000 $RAGE | 25% |
The total usage for the previous month will be calculated on the 2nd of every month and reward tokens will be issued on the 3rd day of the month.
Referral Mining
Referral Mining: Spread the word, refer others around you and earn $RAGE.
The users will be rewarded for promoting $Rage and referring their contacts. Verified Referrals will receive reward as per level 1 and 2 referral tiers.
The user will receive 50 $Rage on the first level user buying 100 $Rage in his wallet. Another 50 $ Rage on the 1 level referral user participating in games with $100 Rage as participation fees.
The user will receive 20 $Rage on the second level user buying 100 $Rage in his wallet. Another 20 $ Rage on the 2nd level referral user participating in games with $100 Rage as participation fees.
No limit on the number of users who can be referred.
Augmented Reality (AR) Token Mining
Augmented Reality (AR) Token Mining: Engage in virtual games & tasks and earn $RAGE. To enhance user engagement virtual mining activity will be administered in the app for users to partake in activities in the app to win rewards.
Activity 1 - Find Coins on Map
Coins will be placed on places near you. Players will have to travel physically and collect coins. Players have to be within 20-meter radius of the exact location to collect coins.
The coins will have complexity levels to raise enthusiasm.
Level 1: Unlimited validity - Coins worth 10 $Rage will be available for the player to collect 24*7.
Level 2: 7-day validity - 20 $Rage worth of coins can ONLY be obtained during the seven days since the announcement. The coins will not be available beyond this time.
Level 3: Seasonal Coins: 50 $Rage worth of coins will be available for the player to collect on definite occasions such as major festivals, and on special days. The availability for this level will be declared in the app.
Activity 2 - Find Coins in a Sport
Any player who is attending a sporting event can mine the token while the game is being played. The awards will range from 10 $ Rage to 100 $Rage depending on the match.
Social Media Mining
Social Media Mining: Incentivize social media influencers for spreading the word.
Social media influencers and referrers will receive $Rage for promoting Rage Fan.
Twitter: Any tweet

with a minimum of 10 Retweets and 50 likes will receive 25 $RAGE
between 10 and 50 Retweets and above 100 likes will receive 50 $RAGE
between 50 and 100 Retweets and above 200 likes will receive 100 $RAGE

Facebook

Any post with 1000 likes will get $25RAGE. Additional $25 RAGE for having 50+ unique comments on the post

LinkedIn

Any User with minimum 100 connections receive 10 $Rage for sharing a post
Rage Fan reserves the right to withdraw or alter the benefits at any time.