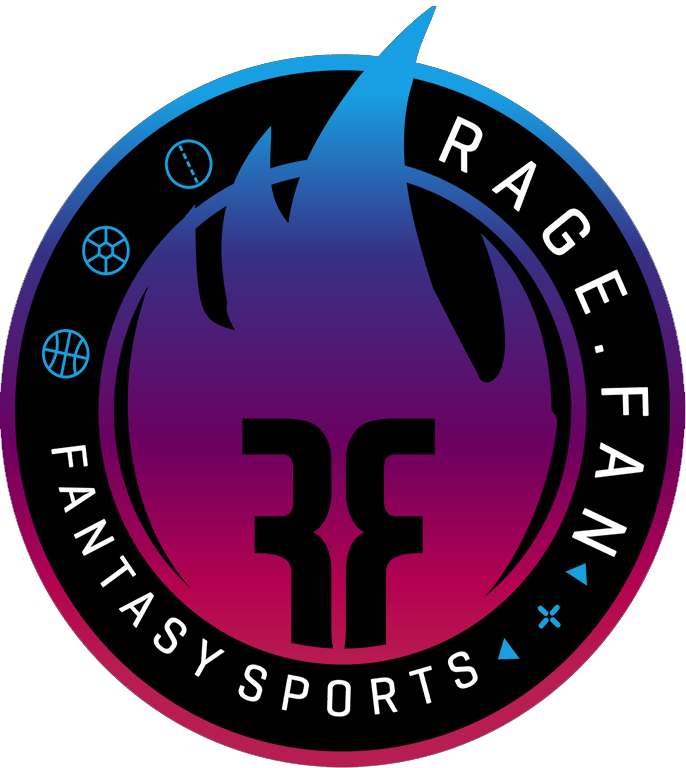 MARKET SIZE
Fantasy Sports Market
From just 15.2 million players in 2003, fantasy sports cater to more than 59.3 million players in the North America market alone, as of 2015. This is a 290% increase in a little more than a decade. Of the 59.3 million players, it is estimated that 66% of them engage with the sport of football.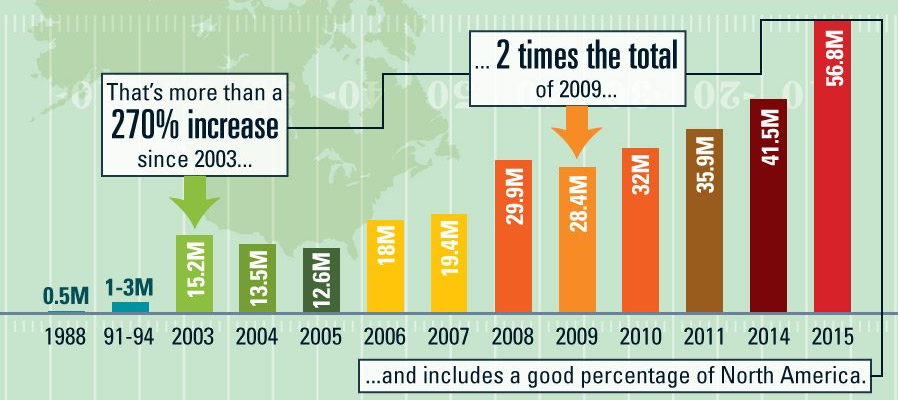 Meanwhile, according to Allied Market Research, in 2019, the global fantasy sports market was valued at $18.6 billion. At the end of the 2021-27 period, this figure is expected to reach $48.6 billion at a CAGR of 13.9%. 2
In terms of platform wise segmentation, the mobile application outperforms website-based platforms. During the 2020-27 period, the mobile segment is expected to grow even bigger as it will continue to enjoy a double-digit CAGR of 14.8% (refer to the image below).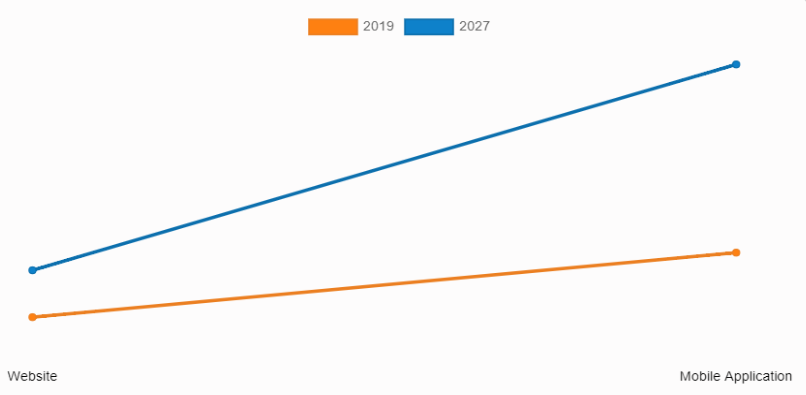 If viewed according to demographics, then the fantasy sport market can be broken down into the following age groups:
<25 years
25-40 years
>40 years
Of the three, the 25-40 years segment holds a significant portion of the market currently and this trend is expected to remain the same in the near future. On the other hand, the <25 years segment will witness an exponential growth during this forecast period of 2019-2027, owing to a higher CAGR.